Phone Repair Perth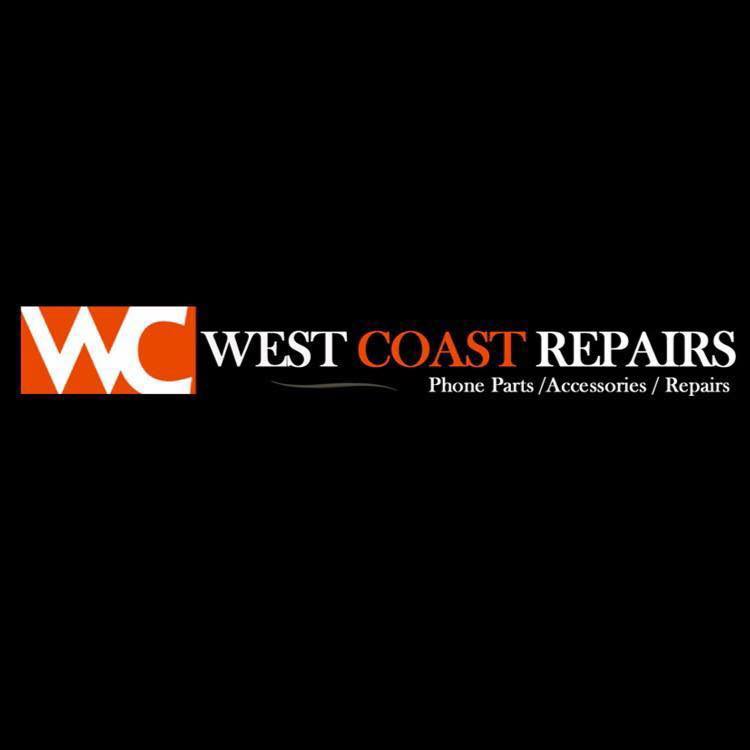 WC Wholesaler is the most trusted and affordable phone repair center in Perth Australia. It offers the highest-quality phone repair service and use the best quality product available in the market for all repairs. All our repairs come with 3 months warranty. Don't let your cracked screen, malfunctioning battery or other phone problem keep you from having a fully functional device when you have us to look at and resolve it for you.
We can repair the following:
Broken LCD
Broken screen
Broken Glass
Mother board issues
Battery issues Charging issues
WiFi issue Network problems
Speaker issues
Front and Back Camera issues
AND MUCH MUCH MORE!
Get quick phone repair with 3 months warranty.
Address:
325 Albany highway
Victoria Park, 6100
Get directions
Opening Hours:
Mon-Fri: 9am - 6pm
Sat: 9am - 5pm
Sun: 11am - 5pm
Why choose us?
3 convenient locations with plenty of free parking

Close to Perth CBD (Victoria Park)

3 months' warranty of all parts and repairs
No appointments required
Highest quality parts and repairs
Cheapest phone repairs
Full GST invoice issued
Card payments accepted
Carry parts for most of the brands
Over 10 years of experience between our technicians
SCREEN REPAIR
One of the most frustrating things is a cracked screen. It prohibits you from doing things on your phone while not providing you a great user experience at all. Want to show your friend that one pic? Oh, yeah…your screen is cracked. Let the jokes begin! Take a word of advice from us, don't let that be you, come to us at WC Wholesaler and we can fix your device within a day. We know you live a life in constant motion. Unfortunately, that often means your mobile phone might suffer injury or malfunction while trying to keep up. Don't stress, WC Wholesaler is here for you, we offer reliable mobile phone repairs at the lowest prices. Whether your new iPhone screen is smashed or you Samsung Galaxy is not working or your iPad battery is giving out too soon, we have experts who are certified and trained to handle your repairs.
Amazing Turnaround Time
We do offer the best price in the market and if you happen to find a better quote then us, we will beat it for you. For a price match the competitor should be a registered business in Perth that offer proper GST inclusive tax invoices. We do not offer our price Beat Guarantee for original manufacturer repair prices. We hold the rights to refuse price match if the quote received is unreasonable or unrealistic.
Our customers love our ability to fix their cell phone while they wait! Getting you back to your busy schedule with your lifeline fully restored is our top priority. We include a strong warranty on all services, including cracked screen repair, water damage repair, battery replacement and more!more!
WE CAN REPAIR IT ALL!!!
We don't only repair your phone we do it with care. Our highly skilled technicians specialize in iPhone, iPad, Samsung, HTC, Huawei, Sony, Nokia, OPPO and other mobiles. We offer the most efficient and professional Phone repair in Perth. The Company has also listed some quick smart phone troubleshooting techniques at the bottom of our page, please go through and see if you can resolve the problem yourself instead of bringing it us, why spend money when you can get your device fixed for free. If you still struggle to fix your device, then bring it down to one of our conveniently located stores and to get it inspected by one of our highly skilled technicians. We offer 3 months' warranty on all Phone repairs.
-------------------------------------------------------------------------------------------------------------------------------
HOW TO TROUBLESHOOT YOUR SMARTPHONE
Some issue can be resolved at home without any extra cost or showing it to an expert, please follow the following if you are experiencing issues with your iPhone or android devices.
Issue 1:
is your Smartphone Running Slow?
This is the most common problem with any smart phone. This problem is most of the time caused by keeping apps running when not in use, installing unnecessary apps that choke your device's RAM storage and saving numerous files on your device which congest your internal storage.
Potential solutions:
Close apps that are not in use, uninstall and disable unnecessary apps, free up your device's storage and clear your cached data.
If that doesn't help, perform a factory data reset to wipe your device clean, leaving the software of your phone the way it was when it was first turned-on.


Issue 2:
Are you facing Battery Problem?
Battery problems are also fairly common in smartphones. The common battery problems are battery drain, slow charging and 'system-hogging' apps. They are mostly caused by users' abuse.
Apple recommend that your device is designed to perform well in a wide range of ambient temperatures, with 16° to 22° C (62° to 72° F) as the ideal comfort zone. It's especially important to avoid exposing your device to ambient temperatures higher than 35° C (95° F), which can permanently damage battery capacity. That is, your battery won't power your device as long on a given charge. Charging the device in high ambient temperatures can damage it further. Even storing a battery in a hot environment can damage it irreversibly. When using your device in a very cold environment, you may notice a decrease in battery life, but this condition is temporary. Once the battery's temperature returns to its normal operating range, its performance will return to normal as well.

Potential solutions:
Stop unnecessary apps from running.
Stop using low quality chargers or charging cable to charge your phone.
Do not leave your phone on charge beyond the point it has reached 100% as causes the battery to overheat.
Google Play Service is a feature on most Android phones that drains a lot of battery, so you should clear the cache at least once a month to stop it from draining your battery.
Reduce your screen's brightness; shorten your screen timeout; and reduce the frequency your widgets and background apps update.
Issue 3:
Do you have Phone or Apps Crashes problem?

This is indeed a frustrating problem. It can be caused by bugs in your apps, too many apps open at a time, too little memory on the phone etc.
Potential solutions:
If your apps crash, you can clear the app data from 'App Info' or 'App Manager' (depending on how it's named on your device)
Clear your cached data and avoid opening too many apps at a time.
Troubleshoot your device for random restarts, troubleshoot apps on your device for random restarts, remove the case and external battery of your device for a short while, or perform a factory data reset on your device.

Issue 4:
Do you have Cracked Screen or Immersion in Water?
We all know water and electronics are not a good mix, but unfortunately accidents happen and devices suddenly get immersed in water or have a hard impact with the floor when they mistakenly slip.

Potential solutions:
Install a sturdy mobile phone case, the best ones are Otter box, Tech 21 and Mercury/Goospery cases.
Install tempered glass screen protector to protect the glass from cracking when it contacts any hard surface.
Though the above would cost you money but its worth investment because they can help prevent cracked screens and water entering your device.
FREQUENTLY ASKED QUESTIONS
How much will my repair cost?
Pricing depends on the model and problem you have. Feel free to call or fill out the "Ask The Experts" form for quotes.
How long will my repair take?
iPhone repairs done professionally can take up to 1 hour
Samsung phone repairs can take up to 2 hours
Other android phone repairs up to 3 hours
iPad repairs and tablet repairs can typically take up to 3-4 hours
Laptop repairs and laptop can take longer depending on the type of repair
Do I need an appointment?
No, we are a walk-in shop - feel free to swing by anytime during our operating hours!